Tours: Rocky Mountain National Park (Click on tour to book now)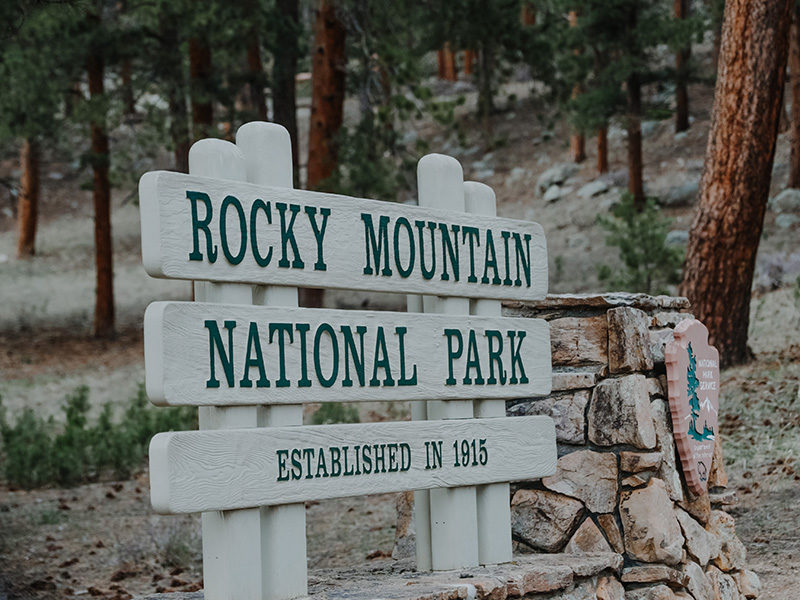 We are able to offer you an informative tour of the Estes Valley and Rocky Mountain National Park. Our tour guides are knowledgeable and passionate about the area in which they reside and look forward to the opportunity to share it with you.
Our Tour Guides are happy to customize your tour for you. In Rocky Mountain National Park you can visit the Lawn Lake Alluvial Fan to learn about the famous flood that damaged most of the downtown of Estes park in 1982. Travel through the Park and tour the Hidden Valley Ski area site, Many Parks Curve, Rainbow Curve, Forest Canyon Overlook, Rock Cut, The Alpine Visitor Center, or even the Continental Divide. (Some of these spots are only available Memorial Day through early October.) Or see historic Moraine Park as you drive up Bear Lake Road to Sprague and Bear Lakes for some easy hiking.
*All tours pickup from the Estes Park Vistor Center: *
*500 Big Thompson Ave, Estes Park, CO 80517.*
*Tour runs on 2 or more tickets sold.*
RMNP Entrance Fee – Included
RMNP Timed Entry Fee – Included
BEST TOUR PRICE, BEST TOURS!
WE OFFER THE LOWEST TOUR TICKTET PRICING IN TOWN!!
(Don't over pay for a Tour we offer the best tours in town!)
RMNP 3 Hour Tour
Per Adult $ 80.00
Per Child $40.00 12 years of age or younger.


Alpine RMNP 4 Hour Tour
Per Adult $ 95.00
Child $ 55.00 12 years of age or younger.
*We can pick you up at your hotel or lodgeing for a added fee please call for more info. *

For tour information and sign-up, please call 970-586-5151.
Tours: Estes Park